Book a virtual show around
Ready to see what we offer?
Please complete the form below so that we can get touch with you to book you in for a virtual show around.
Our tours will take place over a live Zoom session and should not take any more than 10 minutes of your time. Please ask any questions you may have in the session. We will also follow up with a Q&A email.
*Please note that these sessions are currently offered as virtual sessions only. We will only allow parents and carers back into the nursery when it is safe to do so under the government guidelines*
Our Ofsted Review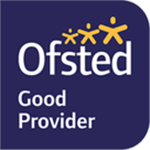 All children progress well in their learning and development. The nursery team effectively monitors their progress and identifies their next steps of learning.
Apply now
Nothing is more important than your child's well-being. We provide a caring and stimulating environment in which your child will flourish.