The Little Explorers Nursery is a certified Forest School. This means that we focus on developing personal, social and emotional life skills through learner led, nature-based learning. We put an emphasis on little ones learning about and having fun in nature. We have dedicated outside spaces for children to play and learn in, with specific areas to learn about safety, how plants grow, hygiene and playing outside.
Our dedicated Forest School leaders build relationships with the children based around trust and self-exploration to develop. Children are naturally inquisitive and curious about their surroundings, and we make sure that children can explore new things in an entirely safe environment. Specially-led sessions offer children the opportunity to take risks in a supportive and controlled environment, meaning that they can learn about consequences and trial and error without coming to any harm.
Martin Jackson, the Nursery's Forest School Leader, commented: "I wanted to bring the Forest School to the Nursery as it is an adventurous and natural way to introduce the children to risk and self-exploration. Plus I get to do lots of fun things with them, such as using tools and cooking on an open fire. I run a six week session plan that although is planned out, can often be changed depending on what the children want to do, using in the moment planning. So far I have seen children learn to acknowledge, understand and manage their own risks through various fun activities such as den building, tool work and fire cooking. Taking on new challenges and bouncing back after trial and errors has made the children flourish with confidence and built up their self-esteem. The children's behaviour has been outstanding. I have seen children listening, learning and realising that if they don't follow the rules then there could be serious consequences. They also learn in a fun and exciting way, creating things using new and different equipment that they would usually be told not to go near".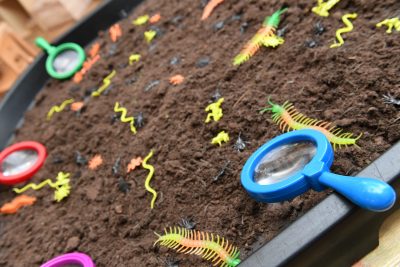 Our Ofsted Review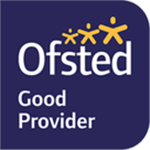 All children progress well in their learning and development. The nursery team effectively monitors their progress and identifies their next steps of learning.
Apply Now
Nothing is more important than your child's wellbeing. We provide a caring and stimulating environment in which your child will flourish.