What do the parents say?
"From day one, all of the nursery staff have been very supportive and have put my mind at ease. They take time to discuss and understand my daughter's routine at home and implement, where possible, the same needs at the nursery. They give regular, daily feedback and genuinely care about the children that they support. The staff work well together and the communication channels are always open, between staff, parents and children. My daughter loves going to nursery and has developed in many areas in such a short space of time. Leaving your child with someone else for the first time is difficult but this dedicated team will have you both relaxed and smiling in no time!"
– Gemma
"My daughters have been attending here since an early age, my 7-year-old left after she turned  4 and now I have my 2 years old and this was the best decision I have ever made for them!! Karen and the staff are supportive, trusting, competent and caring (especially, Martin he extremely engages and determined to do his job with love and professionalism). They understand and listen to your concerns and work with you to achieve it. She really loves going here, I cannot recommend Early Nursery enough."
– Livia
"A superb nursery where the staff have a clear understanding of how to work with children in a safe and up to date setting."
– Kirsty
"Love the nursery. Genuine, caring staff who adore the children."
– Claire
"I am really happy with the nursery, the staff are very caring and kind. They put my mind at rest when I leave to go to work and each day I get a break down of what my son has been doing!"
– Louise
"The feedback reported by the staff after each of our child's sessions is very much appreciated."
– Richard
Are you a happy parent? Don't forget to leave us a review on our Facebook page.
Our Ofsted Review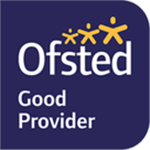 All children progress well in their learning and development. The nursery team effectively monitors their progress and identifies their next steps of learning.
Apply Now
Nothing is more important than your child's wellbeing. We provide a caring and stimulating environment in which your child will flourish.