Nursery fees
The nursery is registered to accommodate children aged from 6 weeks to 5 years.
Opening times are Monday to Friday 8.00 to 6.00 for 51 weeks of the year
The nursery will be closed on all Public Holidays and between Christmas and New Year
Costs of sessions are reviewed regularly.
Payments are for your child's place, not their attendance and you will be invoiced monthly for sessions booked.
10% discount will be offered to the eldest child in a family. Please note that sibling discounts do not apply when a child is in receipt of government funding.
In the best interests of the child, 2 sessions are the minimum attendance.
Our funded sessions are 15 hours 8am-1pm over 3 days, for 38 weeks of the year, or 10 hours over 2 days: 8am-1pm over 51 weeks of the year.
A 10% discount will be applied to a child using a full-time place. This is already included in the weekly price.
If you are eligible for the 30 hours funding, these can be taken over 3 full days (8am-6pm) for 38 weeks of the year OR 20 hours (2 full days of 8am- 6pm) for 51 weeks of the year.
To check if you are eligible for the 30 hours funding, please check the following website:
https://childcare-support.tax.service.gov.uk/
To cancel your child's place you will need to give a month's notice in writing.
Funding
You can get help with paying childcare for children under the age of five and not yet in school. You may also be entitled to some free hours of childcare, the amount of which depends on your circumstances.
You can also get help while you study, with tax-free childcare and universal credit. Find out what help you could get with childcare costs. Find out about tax-free childcare specifically.
At a glance:
You could be entitled to 15 and 30 hours free childcare for three and four-year-olds.
You could be eligible for free childcare for some two-year-olds if you are entitled to certain benefits.
Your employer may be able to help you with childcare costs using childcare vouchers and other schemes, which you may not have to pay tax on.
You could be entitled to weekly payments through Care to Learn if you have a child under five and you are under the age of 20 at the start of a publicly-funded course, for example at school or sixth form.
You could be entitled to Discretionary Learner Support or a Childcare Grant if you are in education.
Our Ofsted Review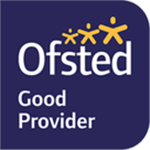 All children progress well in their learning and development. The nursery team effectively monitors their progress and identifies their next steps of learning.
Apply Now
Nothing is more important than your child's wellbeing. We provide a caring and stimulating environment in which your child will flourish.